If you never asked yourself what you put in your hair when you use shampoo and conditioner, it's time to do it. We tell you in detail which ones are the ingredients that take care of it and which ones you should avoid at all costs.
How do you wash your hair?
Raise your hand who does it every day! As you have heard around and more than once, washing hair every day is TERRIBLE. You shouldn't even do it with any method of washing, even with the softest and most generous. 
The scalp doesn't get dirty as much as we think, neither does the hair. Even if you sweat every day in the gym, that sweat comes out easily with water, so you don't need to "wash" your hair every day. The scap's skin is different from the rest of the body. It requires extra protection, which gives the natural bait that the same scalp produces. 
Stirring constantly will only give the signal to the sebaceous glands that they should produce more. And that can lead to a seborrhea, the imbalance of overproduction of tallow on the scalp. But we don't want that, right? (If you have oily hair, this may be the reason) 
So first things first: don't wash your hair every day. He doesn't need it. If you do the exercise you will see that the dirt of the environment and the sweat (at the end of the day is only water that comes out of our body), they go simply with water. Wetting is not the same as washing.
If you use shampoo to wash it, you probably try to pick the best one. After all, you have to clean your hair well, right? Not really. 
The shampoo doesn't always clean the hair and, 60 or 70% of the commercial shampoos also leave chemical residues. I dare you to grab your bottle now. Notice what are the first three ingredients you have: water, sodium lauryl sulfate and some type of alcohol? This is called poo. It's an aqueous chemical preparation with alcohol and a potent sulfate used to make the BASE of the best detergents. 
Have you seen how your detergent sweeps all the fat out of your kitchen? That's basically what you're putting in your head. No doubt your hair couldn't be this dirty. The SLS (Sodium Laureth Sulfate) is one of the most powerful sulfates, it's corrosive and -for that reason- it dries out the scalp a lot and opens the scales of the capillary strand (even more than it opens the oxidant cream that's used for dying your hair). 
That way, you corrode the delicate scalp while leaving each strand of your hair exposed to the environment. Unnecessary, don't you think? 
Other sulfates do the same work, and are just as damaging. You're wondering, then, why the shampoo brings these very strong surfactants. They bring them because they're the only ones that remove the silicones that many other "conditioner" products bring. 
Silicones are a material that adheres to the hair strand and makes it look smooth, sealing with a film that often accumulates. That's why the magical brilliance of many products. If your shampoo brings silicones, you should know that's leaving chemical residues that only beautify your hair on the outside. Meanwhile, inside they just overwhelm it, making it unable to take hydration, nutrition or vitamins or amino acids needed to be healthy. 
And, let me tell you, that healthy would shine much more. As you may have seen, the silicone-surfactant cycle is not a good thing. Your hair chokes, dries up, and to "fix it" we just make it up with more silicones. On the other hand, if you don't use them, you can also do without the sulfates.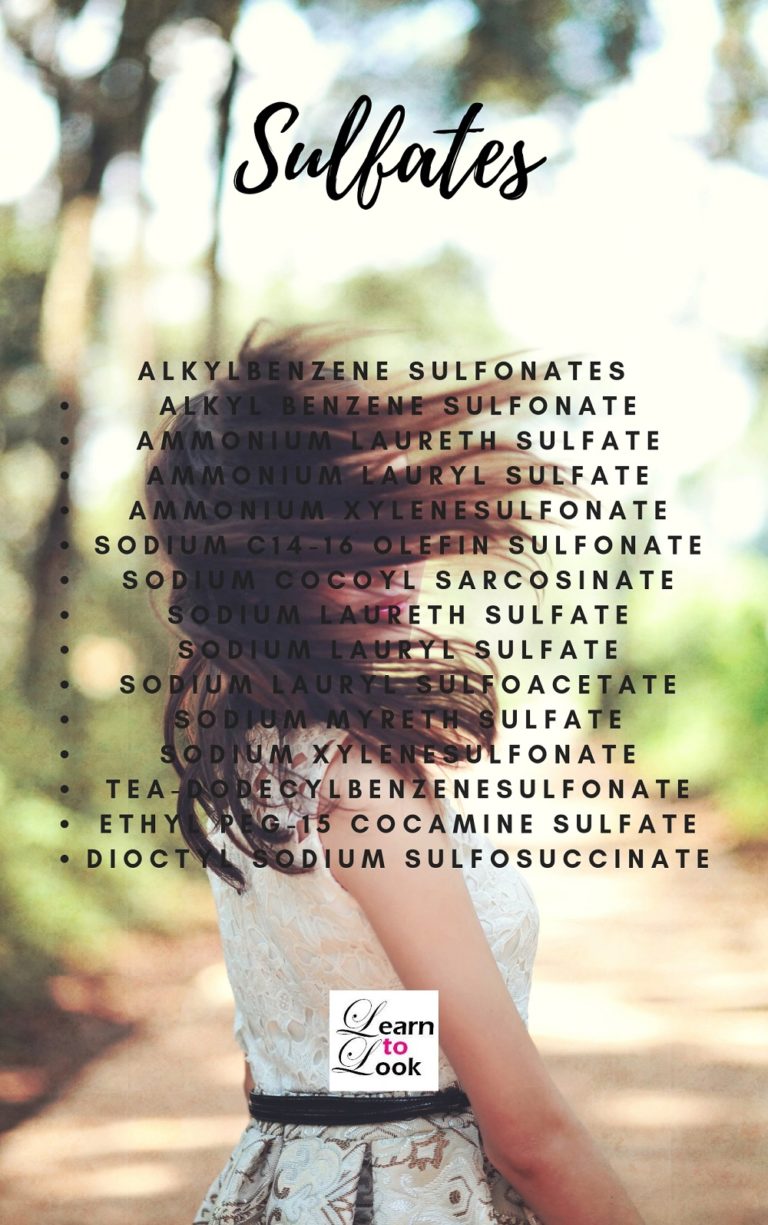 There're also milder sulfates that clean the hair without so much corrosion. The shampoos containing these sulfates are called low in sulfates, and the method of continuous use of them is "low poo". 
While there're considerable numbers of these in the market, be careful with the ph of the preparation, as many are slightly more alkaline than our natural ph, and tend to dry -in the long term- the scalp. The perfect example is formulated for babies: they keep sulfates soft so it won't damage their delicate skin, but with a PH of 6, more alkaline than the scalp of an adult (which rounds from 4.5 to 5.5). 
These sulfates are less aggressive with your hair and your scalp. Of course, they don't sweep all the silicones, but some (we will delve into it in the next installment of this series of notes). If you are accustomed to foam (not all surfactants provoke it), and the "feeling" of the scalp free of everything, and do not use insoluble silicones, perhaps this is a good option.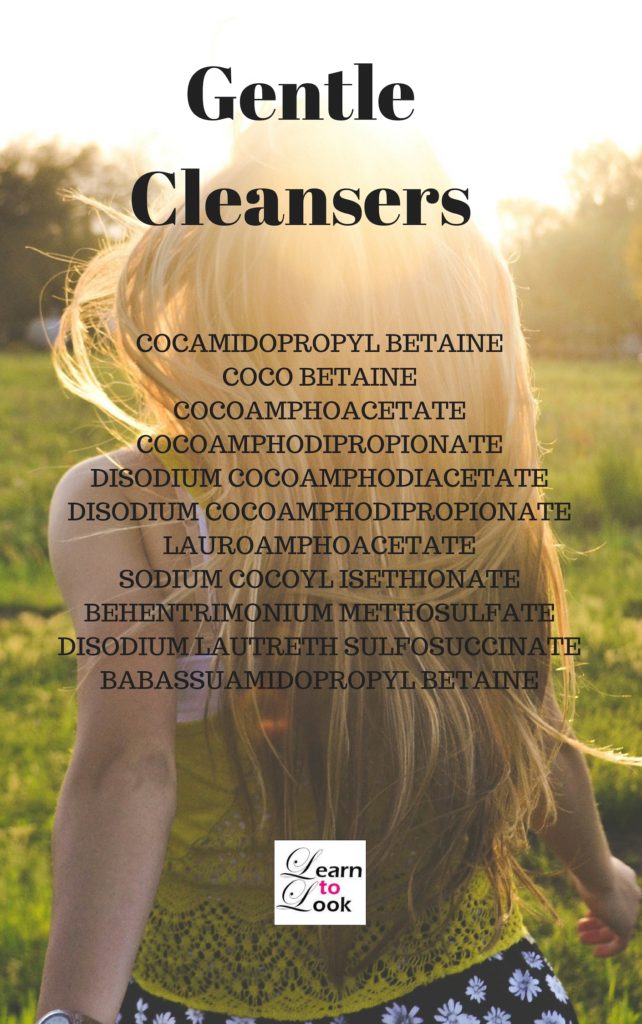 Is there cleaning without shampoo?
It may happen that you have such a delicate scalp, that even these mild sulfates irritate you. Or you may even need them because you don't use any kind of silicones. 
If this is the case, you can clean your hair with some non POO method. Yes, in fact that exists and cleans up the hair as well as any other method, albeit more smoothly and seeking optimal hydration of the scalp. 
No fear, I know what you're thinking. "Not only do they tell me not to wash my hair every day, but I have to wash it without shampoo?" 
So, many conditioners (called "cleaning conditioners"), contain mild sulfates or cleaning substances that are more than enough to sweep the everyday dirt out. And it's very easy to find them. Look for some with light texture (practically liquid), and use a good amount only on the scalp. Of course it has to be silicone-free. You must use a lot of water for this, and make sure to rinse abundantly massaging the scalp. The massage will also benefit the blood supply and -therefore- hair growth. This wash method is called "Co-Wash", and leaves hair much more hydrated.
You have other natural options with no quimical ingredients, but we'll leave that topic for another moment.
In addition to silicones, there's another common ingredient in hair cleaners that accumulates. These are petroleum derivatives (more commonly known as petroleum based products). 
The consequence is always the same: the Strand is sealed, the hair does not receive hydration, nutrition or vitamins or amino acids. So it goes dry and choked. 
Applied directly to the scalp, the petrolatum tends to clog the hair follicles, causing the skin to not breath. Also, the lack of respiration and moisturizing of the scalp can cause dandruff. We know, you wouldn't put oil in your hair. But you sure did. 
If you want to avoid it, we leave the name of the most common petroleum derivatives that your products may have.
Ready to start seeing what your shampoo brings? 
Inspire a friend. Share us!